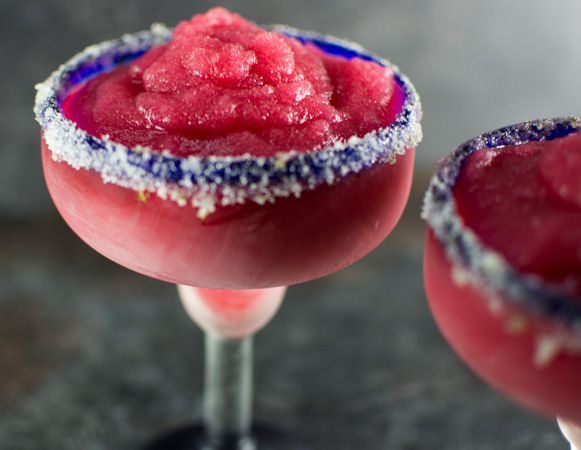 Food and Football 
On Sunday we celebrated the pinnacle of the American football season – the Super Bowl – and I spent the days leading up to it prepping recipes from this week's cookbook, The Pioneer Woman Cooks: A Year of Holiday's.
Earlier in the week, over the course of a dinner out with friends, we were discussing the upcoming game between New England and Atlanta, and then our conversation veered on to a more reflective question. What is it that we love so much about the sport itself? There were a variety of answers… the strategy, the athleticism, the traditions, the adrenaline rush, the teamwork, the shared passion, the anticipation.
But most of all, the answer that everyone agreed on – the one that resonated the most – was the sense of community that surrounds the game.
On Sunday, as we gathered around a friend's bar, sipping on margaritas, snacking on an array of appetizers, excited for the Super Bowl to begin…I was struck by how often food plays a central role in those same moments.
It's running into a former classmate at a Friday night high school game – standing outside the concession stand, hot cocoa in hand, catching up and laughing over shared memories.  It's tailgating at the University of Washington amidst a sea of purple and gold tents – sharing  barbecued ribs, spicy wings, and a cold beer with friends. It's dressing up in your Seahawk's gear, hitting the grocery store for chips and dips before the game – reveling in the intensity that grips Seattle during football season.
Food and football – an American tradition.
Here is this week's Taste Five.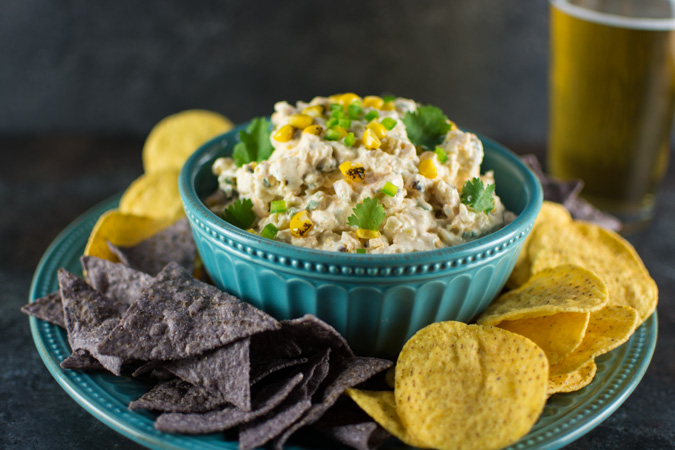 Grilled Corn Dip
Growing up, the Super Bowl was always a big "food event" in my house. My dad was in charge of the appetizers, and he would make the trip off the island and into town to stock up on snacks for the game. We could always count on him returning with our favorites…a smoked salmon and cream cheese dip, a spinach-artichoke dip, and my personal favorite – a Southwestern-style cheese dip.
This grilled corn dip – hands down my favorite recipe of the week – reminds me of that same dip I loved as a kid. The roasted corn (I used the frozen variety from Trader Joe's) was a unique addition, and paired up perfectly with the three cheeses, cilantro, jalapeno, garlic, and spicy trio of cumin, paprika and cayenne.  I served it with corn chips, and felt like a kid again, as we scooped up bite after bite of this creamy dip prior to the Super Bowl. A home run, or maybe I should say "touchdown"  – and a dish that I'll absolutely be making again.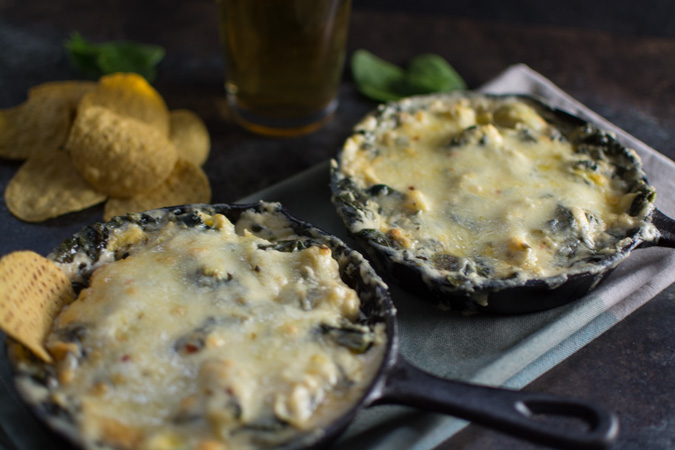 Spinach-Artichoke Dip
I love artichokes in all their many forms…steamed and dipped in butter sauce, deep fried and accompanied with a garlic aioli, sautéed in a chicken pasta dish…and especially in this spinach-artichoke dip.  It's a classic appetizer…not necessarily the most cutting edge and not always the most beautiful, but absolutely rich and full of flavor.
This was an easy dip to make…sauté the spinach and artichokes in garlic, whisk together a creamy white sauce, add the three cheeses, and bake until golden and bubbly.  A tasty indulgence, and a fun throwback to those childhood Super Bowl Sundays.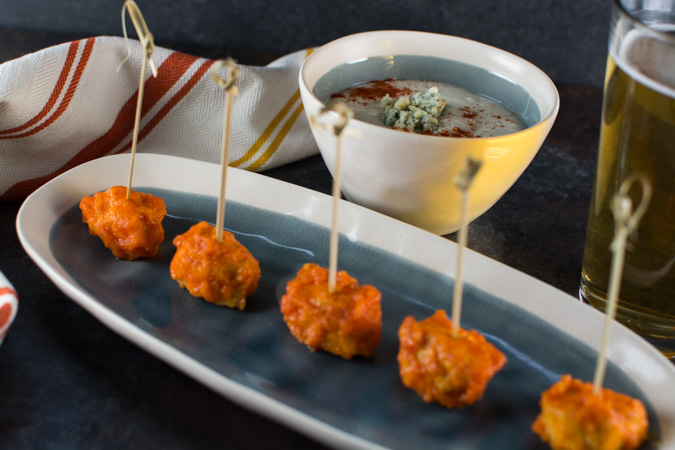 Buffalo Chicken Bites
Football and spicy wings – the two just seem to go together. But when it comes down to it, I'm actually way more a fan of boneless chicken bites. I absolutely love "buffalo sauce"– and these bites – covered in a tangy mix of Frank's hot sauce, butter, and Worcestershire – hit the spot.  Topped off with homemade blue cheese dressing, these are an ideal appetizer for any football party.
My deep frying skills are definitely a "work in progress" in my culinary repertoire. After a broken thermometer and an undercooked batch, followed by a severely burned one…I finally emerged with golden brown bites that somewhat resembled the pictures in the cookbook. I have a long way to go until I can call myself a "master," but like anything worth doing, I'll keep on trying.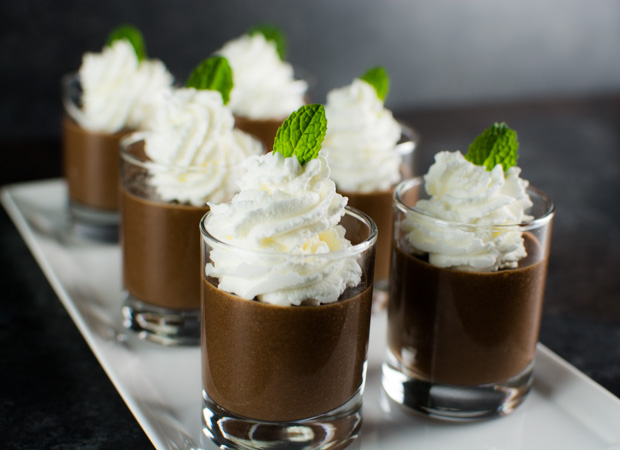 Chocolate Mint Shooters
I wanted a fun, easy dessert to take to the Super Bowl party, and this recipe fit the bill. Author Ree Drummond states that she uses her classic pot de crème recipe as the base – and it is absolutely delicious. A splash of mint extract and a cup of strong black coffee takes this spinoff to an entirely new level, reminiscent of the popular Frango mint chocolates that are a Northwest holiday favorite. Topped off with a pretty swirl of heavy cream, this dessert is a bite-sized bit of decadence…and a total hit with the football crowd.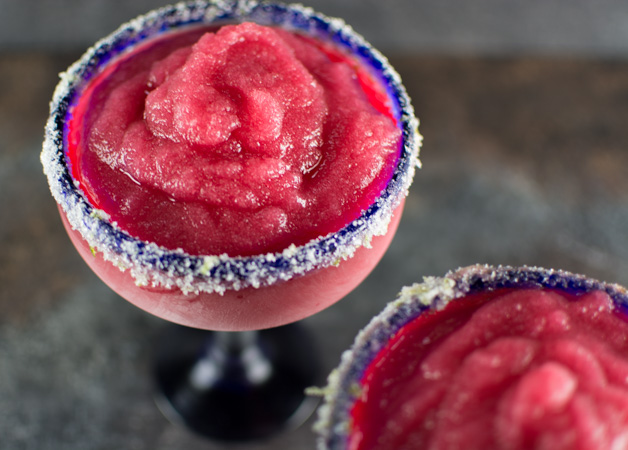 Blackberry Margaritas
I would make this recipe time and time again – if for no other reason than the puree alone. I spent a very lovely Saturday morning watching the plump dark blackberries, lime zest, and sugar slowly cook down into a thick rich syrup.  The scents filling my kitchen reminded me exactly of the wild blackberry pies my mom used to make, and I found myself repeatedly dipping my "test spoons" into the puree, soaking up a bit of summer magic in my winter kitchen.
I'm not a huge tequila fan, but this blackberry margarita recipe won me over. We sipped on these drinks throughout the Super Bowl, enjoying the sugar and lime zest coating the rims of the glasses and the sweetness of the blackberry puree – a special drink for a special day.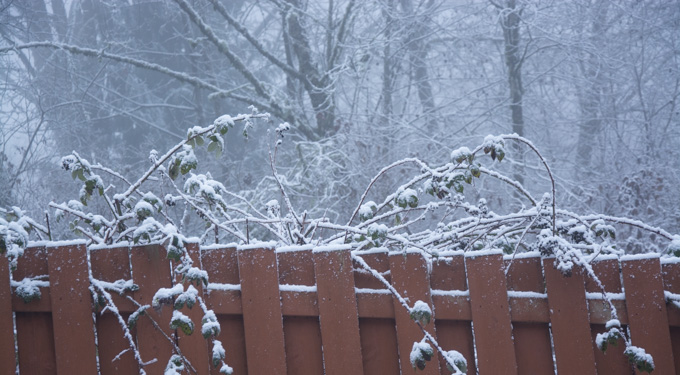 Grit
Today, I live on a green belt, my back fence bordering a forest-lined native space filled with wild blackberry bushes. I decided a few years ago to just let the blackberries have their way, to allow them to come cascading over my back fence, and to reap the rewards each summer.
Blackberries have always had a special place in my heart. One of my earliest "taste memories" is my mom's blackberry pie…and it's still my favorite dish – bar none. We used to go hunting for blackberries on the Northwest island I grew up on…always in search of the elusive small native trailing variety. It took quite an effort to fill a bucket –  including long hikes, scratches, and the occasional bee sting– but it was totally worth it when that pie finally came out of the oven.
I think that's one of the things I love most about blackberries…they're tough, they're resilient, they're a lot of work – but the payoff is huge. And each year as I watch the vines die back in the fall, see them hanging over my back fence in the winter, and catch them starting to come alive in spring – I am impressed with their tenacity and grit…and content in the knowledge that come summer they'll be back.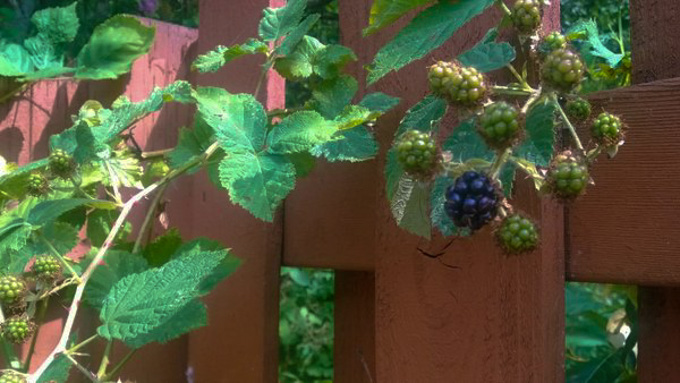 This year's Super Bowl reminded me a bit of that. Trailing 28-3 in the second half, the Patriots looked down and out – the Falcons on the road to a victory. But the Patriots came roaring back to win in overtime…the biggest comeback in Super Bowl history.
Whatever team you were rooting for, you can't help but admire the Patriot's passion and perseverance – their grit.
And even though our hometown Seahawks didn't make it to the Super Bowl this year, the great thing about football – just like blackberries – is that there's always next season to look forward to as well.