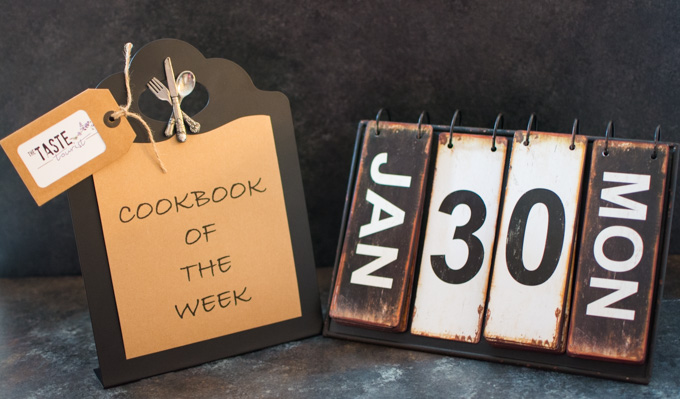 Football with Dad 
I grew up with a dad who is passionate about football.  With two daughters, and no sons, my dad – a former college quarterback – shared his love of the sport with my sister and me.
Sundays were always one of my favorite days, as that meant relaxing in our basement rec room, an NFL game blaring in the background, my mom keeping us stocked up with snacks…and most of all, spending time with my dad. He would patiently explain the sport to me, taking time to point out the different positions, the intricacies of the plays, and the history of the game.
It wasn't just Sundays and the NFL games…Friday nights in the fall meant trips to watch our local high school football team, the social event of the week in my small town. While I loved rooting on our hometown Spartans, I have to admit that I loved the halftime trip to the concession stand for a hot dog and hot chocolate just as much. Then there were the visits to Seattle to watch the University of Washington Huskies play; later, when I was a student there, my dad would make the long drive to campus to watch me play quarterback on a co-ed flag football team.
As much as I grew to love the sport – and to this day my fall and early winter weekends are filled with the familiar sounds and sights of football – it was always about so much more than that.
It was about bonding with my dad, of developing a shared passion for the sport, of celebrating that father-daughter connection.
Although our Seahawks didn't make it to the Super Bowl this year, I'll still be watching the big game on Sunday…and preparing a spread of "football food" to celebrate the day.
This week's Cookbook of the Week is Ree Drummond's The Pioneer Woman Cooks: A Year of Holidays.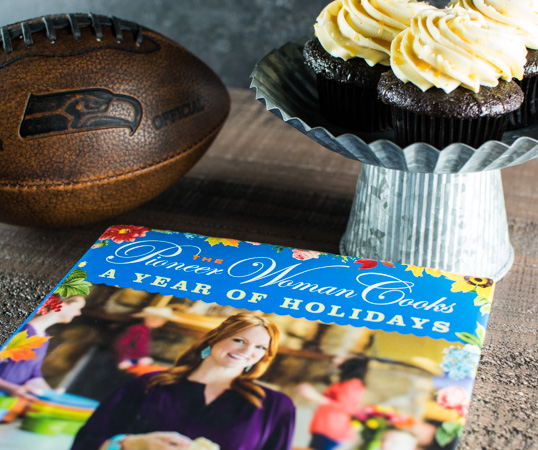 With a creative layout – each chapter is organized around a specific holiday or event – this is a cookbook you can turn to throughout the year. I selected it due to the chapter entitled  "The Big Game" – full of recipes perfect for Super Bowl week. In the introduction, Ree writes, "If your house is like my house, where football is not just a sport, but also a religion, a way of life, and a reason to get out of bed in the morning, you'll understand how monumentally important it is to celebrate big rivalries in delicious style."
It's a fun cookbook to read and also to cook from…full of step-by-step visuals and detailed instructions, written in a casual, conversational tone, and accented with excerpts from her life on the farm. What I like most is Ree's friendly, unpretentious style. I can connect to her stories, and it reminds me of how I grew up…visits to my grandparent's farm, big family meals, and always the shared love of football.
I've made a few recipes from this cookbook before, and have been impressed with the ease of instructions and the excellent results…my favorites include chimichurri shrimp with fiesta black beans and zesty lime rice, Christmas rum pudding cake, and cinnamon ice cream with cinnamon crisps. This week I'm looking forward to trying some new recipes to share at a friend's Super Bowl party… buffalo chicken bites, grilled corn dip, spinach artichoke dip, chocolate mint shooters, and blackberry margaritas.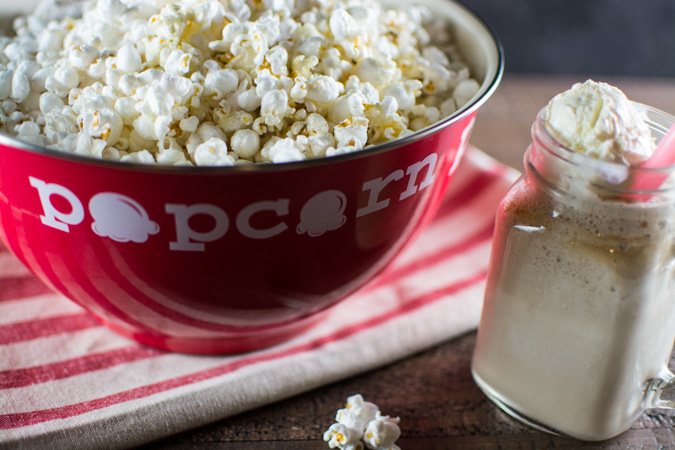 Popcorn and Root Beer Floats
All these years later, I can still remember those childhood "Sunday football" traditions, so many of which seemed to revolve around food. I can still hear my mom heading down the stairs into our "football den,"  excited that she was bringing us a special treat…often one of my favorites – her root beer floats or homemade popcorn. She would bring each of us a heaping bowl of popcorn…greasy, drenched in butter, and always accompanied by our own towel to mop up the delicious mess.
One of our many family football traditions – and such a happy childhood memory.
I stopped off at a restaurant for a quick meal this week, and was seated next to a young father who had just picked his son up from daycare. Subtly eavesdropping, I overhead a good deal of their conversation, as the father spent the meal asking his son questions, engaging him with a variety of topics, truly interested in the answers – tired from a long day at work, I'm sure – but absolutely present for his little boy.
Bonding over a meal – a simple, beautiful moment.
Today, a bite of popcorn or a sip of root beer, and I'm taken back to those lazy Sundays in our house on Larkspur Lane…and to watching football with my dad, enjoying those similar prized moments together.
Thank you, Dad, for sharing your love of the sport with me, for all those football memories, and most of all, for the gift of your time.