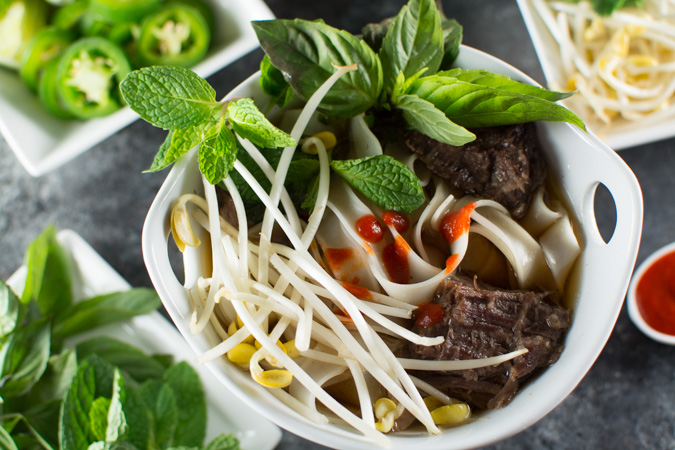 LAYERS 
This week I made my first pho, a dish that I've never contemplated making at home before… one full of diverse ingredients, each of which lends a special note to the final product.
Roasting an onion and ginger until slightly charred. Adding a layer of rich beef broth and short ribs. Infusing the broth with star anise, cinnamon, and cloves. Topping it off with  fresh basil, mint, cilantro, jalapeno, and lime.  Eating the final product and reflecting on the dimensionality of all these layers of flavor.
It occurred to me as I was cooking this week's recipes –  rich with so many complex flavors – that the same is true, not just of recipes, but of people and cultures as well.
It's the layers that make them all so interesting.
Here is this week's Taste Five.  …